Design Service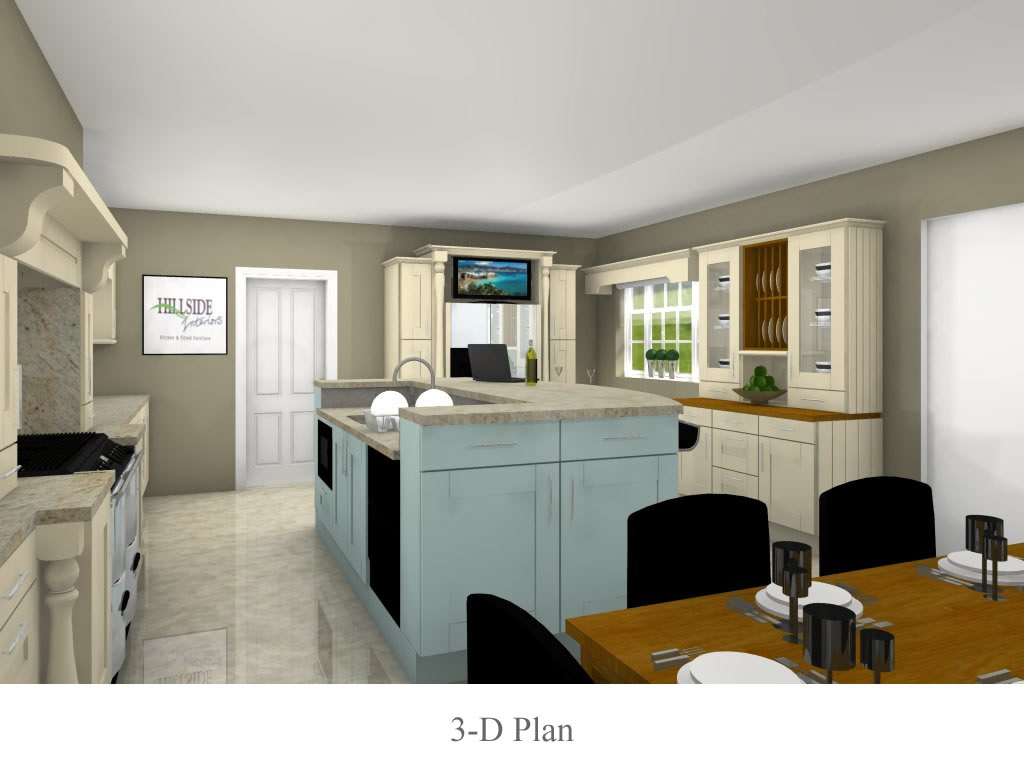 A design consultation at Hillside Interiors can be arranged by telephone or email and usually takes around 60 minutes. During this appointment we will listen to your ideas and requirements, using them as a starting point to create and develop a design for your new kitchen. Please bring the room dimensions or architect plans with you to this appointment.
Should you wish to have formal plans drawn up we will visit on site or with your architect to ensure that the specific requirements for your property are incorporated into the design.
An initial plan will be developed which you can view at a complimentary appointment at Hillside Interiors. During this consultation changes or modifications to the plan can be made to ensure the design meets with your exact requirements and a quotation for the work will then be calculated and forwarded on to you.
If you decide to proceed with Hillside Interiors we ask for a deposit of £200 (which is deducted from your final payment) and our design team will complete a 3 dimensional colour plan of your new kitchen.
When the plan is signed off we will provide you with a finalised quotation for the work. A deposit of 20% of the quotation price is required to place an order and we will then provide you with an estimated delivery date.